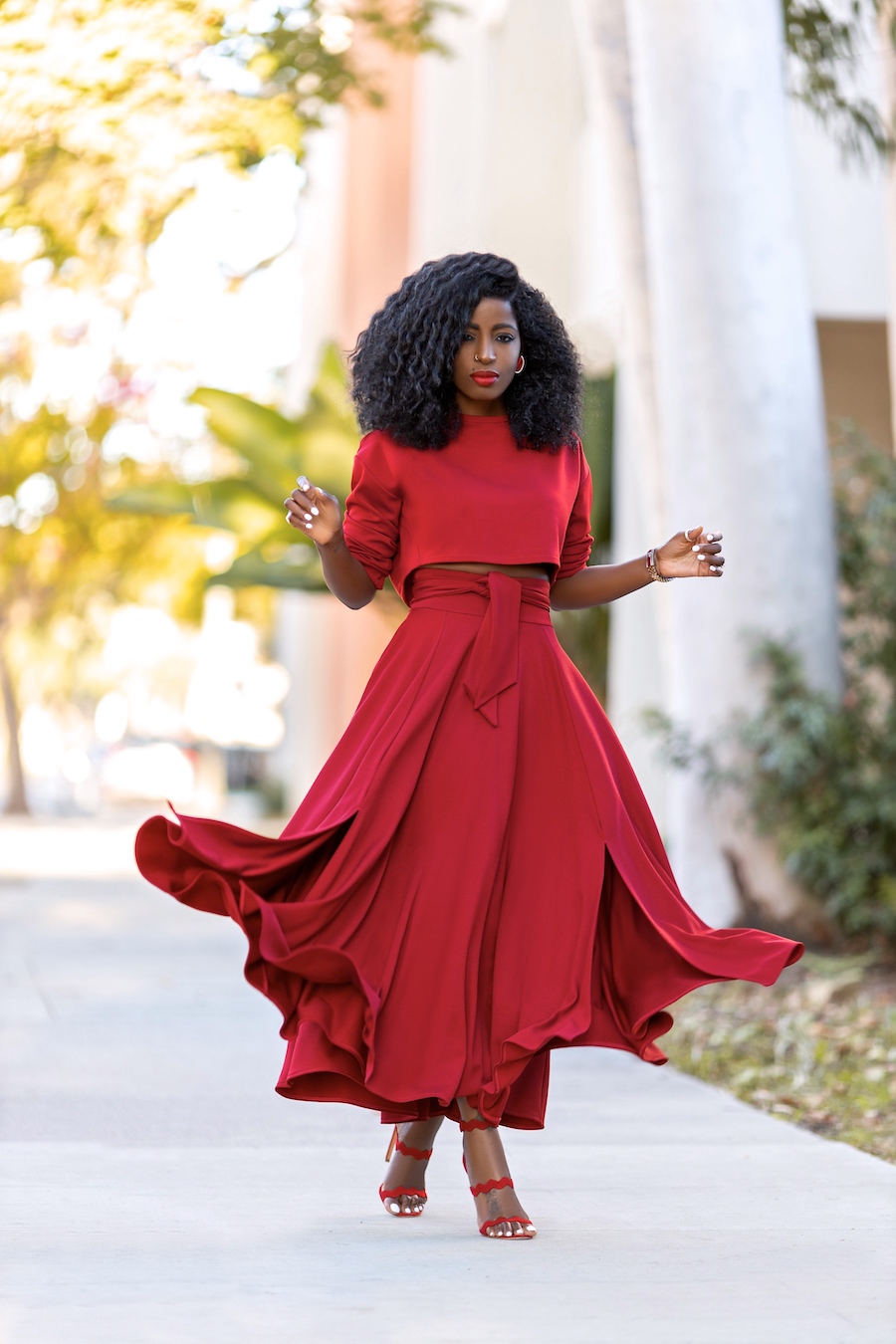 Outfit Details: Top: FKSP available here, also in navy here, cobalt here and sky blue there | Skirt: FKSP available here, also in navy here, cobalt here, sky blue here, black there, and magenta here | Shoes: Prada. Enjoy and have
Outfit Details: Blouse: FKSP available here, also in mustard there (wearing sz xs) | Skirt: FKSP available here| Shoes: Prada. Enjoy and have a blessed one. xo
Outfit Details: Tee: FKSP (custom) | Jeans: Saint Laurent (ripped by me) | Belt: Gucci | Shoes: Prada. Enjoy and have a blessed and fabulous weekend. xo
Outfit Details: Dress: Available here or here | Shoes: Available here. Enjoy and have a blessed and terrific one. xo Save
Outfit Details: Blazer: Available here, budget friendly here or here | Tee: Madewell | Pants: On sale here, also try these here or there | Shoes: Prada. Enjoy and have a blessed weekend. xo Save Save
Wore this last night for dinner with the hubs. Paired the dress with a track jacket for a more laid back vibe. PS- How fab is this jumpsuit we debuted this weekend?! Can't wait to wear mine! Outfit Details: Jacket (old): Similar here,
Wore this for my SIL's rehearsal dinner this past weekend. Ended up switching the top to this one after I stained the below. Outfit Details: Blouse: Available here | Skirt (old ASOS): Similar here, here or love this here for weddings too
Outfit Details: Top: Available here (wearing the smallest size and still had to take the sides in) | Jeans (an old pair of 7s I ripped/cut myself): Similar here, here or here (luv) | Bag: Anya Hindmarch | Shoes: Available here.
I can safely say this is my favorite "boyfriend" shirt to date. And you know I collect them. This one fits perfectly!!! Sweater: Available here (get 20% off your first order if you sign up) | Shirt: Available here (get 20%