We all know what the month of December entails, right? Christmas parties backdrops galore! Time to start making the rounds and party hopping.
I found some pieces to get me through a couple of Holiday parties (I will post the second outfit next week).
I love this look for a more casual party — it's festive but not fussy. Can't go wrong with black and white and especially not a tie bow organza skirt. I actually cut the length on this one to my liking. Paired it with a sheer and sort-of mesh long sleeve blouse. The collar is embellished for a festive feel.
Finished the look with a wine color lipstick (new favorite) and over-the-knee boots for a naughty-but-nice ensemble. I found almost everything at Walmart.
Complete outfit details here -> http://bit.ly/SPnyeTips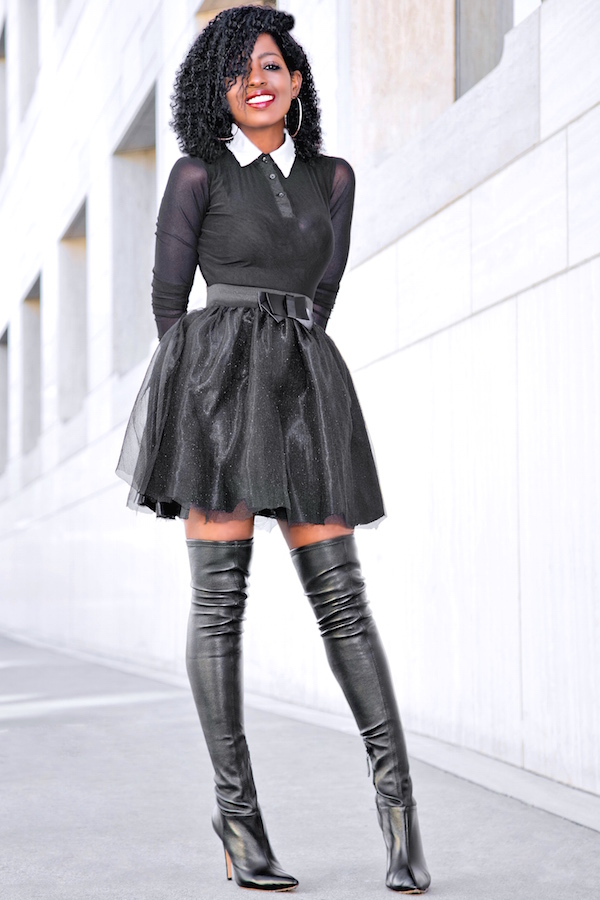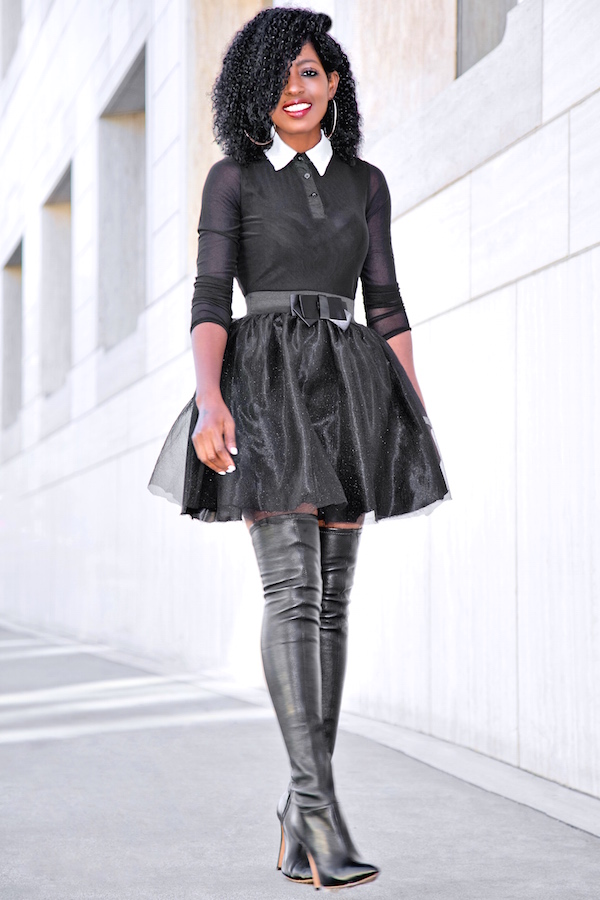 Save
See Also
Save
Save