I'm sure you know already—but for those of you that don't—"Empire" airs Wednesday nights on Fox. Have you seen it? I don't watch much TV, but I'm hooked on the show. Can't get enough.
Maaaaaan, it's so good, and so hard to pick a team! It's so easy to be side with the lead guys—Jamal, Hakeem, and Lucious Lyon—but before ANY of them, I'm on Cookie's team. She is one fiesty character that I can't get enough. Especially her wardrobe, which is so reminiscent of the early 90s.
I have watched her style evolve on the show. From getting out of jail after 17 years, to now being at the center of the family business, Empire Records. Every little detail is on point, and it's fun to watch her plotting to take over Empire from her step-child no windows office.
To forecast Cookie's fashion future, I collaborated with Fox Audience Strategy to suggest what her style, as she (for lack of a better term), comes into money and takes charge. Cookie doesn't play it safe with her wardrobe. She is over the top, and I love it!
Here are some looks I have put together for the boss lady. I also added some links for you to be "Team Cookie" should you want to imitate her style, whether splurging or on a budget. Cookie Lyon, we gotchu girl!
Outfit 1: For those boardroom meetings…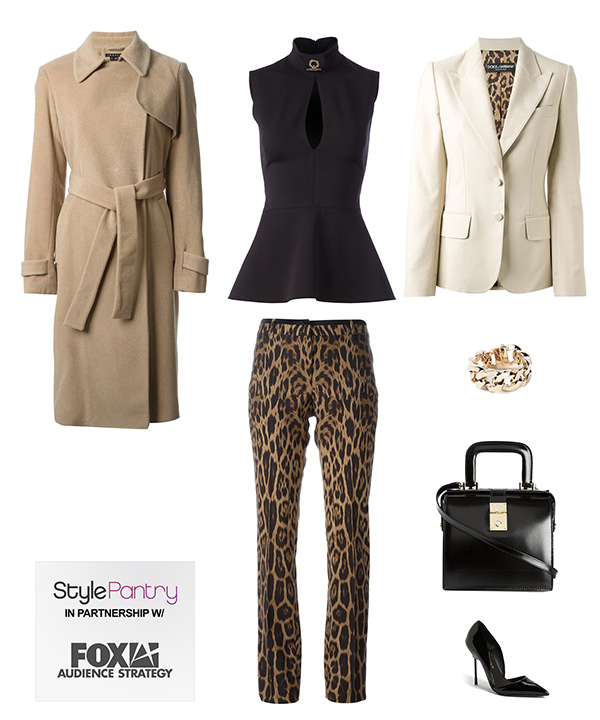 Coat: http://bit.ly/1FW9KhH (splurge) or http://bit.ly/1DUmUfz (save) | Top: http://bit.ly/1FW4DOF (splurge) or http://bit.ly/1w2PsmS (save) | Pants: http://bit.ly/1wHVF8j (splurge) or http://bit.ly/1DUj7Pf (save) | Blazer: http://bit.ly/1wHV9r0 (splurge) or http://bit.ly/1FW4mv4 (save) | Bracelet: http://bit.ly/1M4cqMw (splurge) or http://bit.ly/1AY8drZ (save) | Bag: http://bit.ly/1FW32II (splurge) or http://bit.ly/1DUg61l (save) | Pumps: http://bit.ly/1FW2HFN (splurge) or http://bit.ly/1w2NaUX (save)
Outfit 2:
More of a casual Friday office look…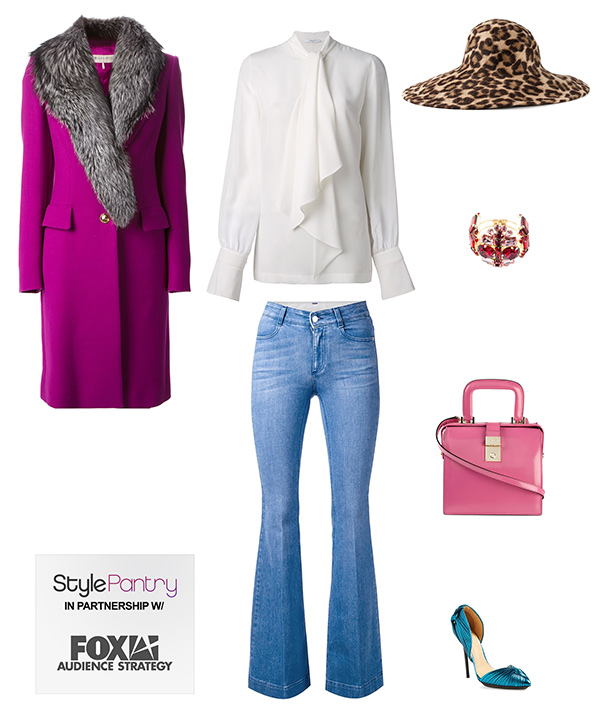 Outfit #3: For launch parties…